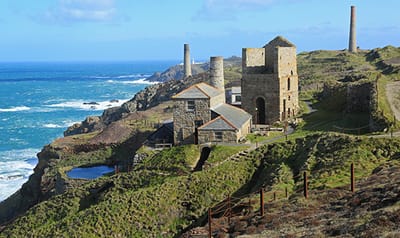 The main sponsor of our Ordinalia Project is the charity St Just and District Trust, founded in 1997.
As a community initiative, our project is supported by the Mayor and Deputy Mayor of St Just Town Council, by the creative faculties at Falmouth University, and by the talented actors, singers, makers and musicians of St Just.
The St Just Ordinalia project is also supported by
Sir Mark Rylance
, actor, theatre director and playwright;
Emma Rice
, actress, director and theatre professional; and
Michael Eavis CBE
, creator of Glastonbury Festival.
Below is an extract from
Sir Mark Rylance's letter
of 6th May 2019
'I am delighted to support this visionary project, and lend my name to its promotion. I have always been an avid supporter of community theatre, and the benefit it brings, helping people to feel more confident, that they matter, and have a contribution to make, where they can be part of a larger wonderous and joyful thing. Ever since I created a performance at The Rollright Stone Circle in Warwickshire, I have been excited about the potential of our ancient sites for gathering a community in a profound experience of story, history and nature. Our culture is old and intimately connected to the land. A sense of belonging is the obtainable objective, belonging to something sustainable and unique. This must be one of the deepest satisfactions possible.
This project is special in that the St Just community have already raised money for, and successfully produced the Ordinalia Cycle of plays from 2000 to 2004, and subsequently raised money for, and built, a backstage facility adjacent to the historic Plen an Gwari in St Just - the oldest working theatre in Britain, a project I supported at the time...........'

And an extract from
Emma Rice's letter of support
to our project:
'These astonishing plays are a wonderful resource that span centuries of Cornish culture and
allow Cornwall to celebrate its own history, landscape and unique brand of theatrical spirituality.
I had the pleasure of seeing a production of these rare plays in 2000 - 2004 and it was a profoundly moving experience to see members of the community, young and old alike, coming together with such diverse creativity and joy.I think this would be a wonderful addition to the Cornish cultural calendar and one that could attract much needed business to the area, as well as offering a meaningful large scale community event that.......would bring joy, meaning, pride and hope to the community.'