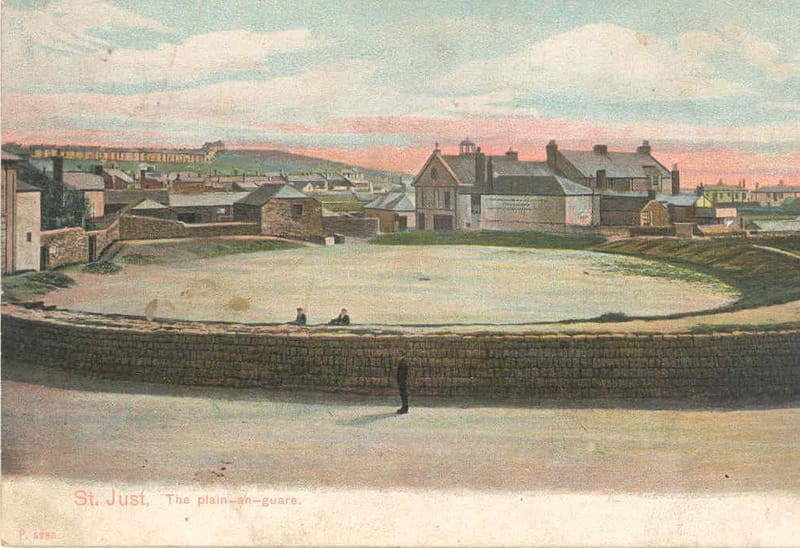 In addition to the 'Creation' and 'Passion' documentaries accessible on the Gallery and Documentaries page, you can also view Barbara's 2002 documentary of 'The Resurrection' production through
this link
We are preparing an archive of the history of the Ordinalia, and their performances at the Plen an Gwari in 2000-2004, and our forthcoming productions. This ranges across:
the books, studies and materials used to research the context and settings of the plays;
the history of the Plen an Gwari site;
the development of the project and funding arrangements;
the original and final scripts used for the performances;
flyers and brochures for the productions, and photographs of the cast, the sets, the costumes and the performances;
cast lists, cue lists and rehearsal schedules; and
the working diary of the director of the performances, Dominic Knutton, after whom the building at the Knut was named.
The aim is to create a unique archive in the Knut, our heritage centre and backstage facility, offering in-house & outreach information sessions to schools, colleges, community groups and visitors. The archive will be open during the 2021 holiday seasons to publicise the plays and the unique heritage of the Plen an Gwari.
To promote the project, we shall also be making further documentaries & full length films of the plays themselves, which will form part of the archive and generate publicity for future Ordinalia productions.