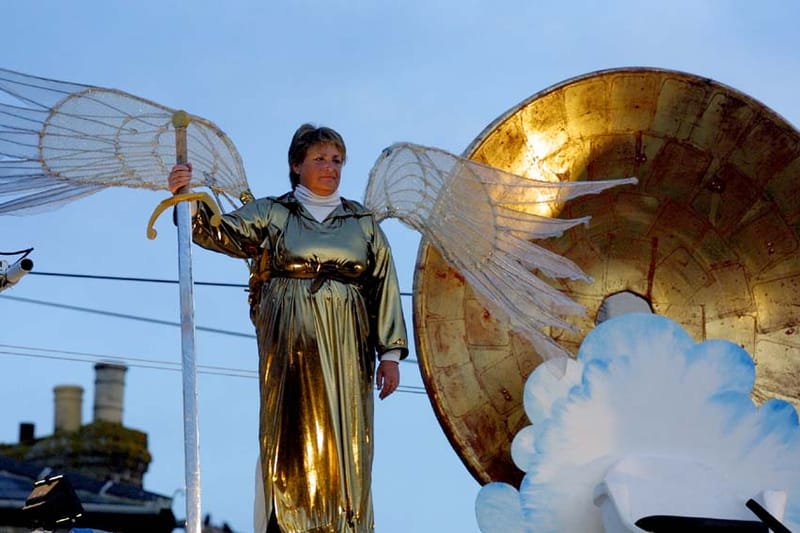 Mynstrels, gwreugh dhen-ny pyba, May hyllyn warbarth donsya, Del yu an vaner ha'n gys!
The traditional closing song in a Miracle play
'Minstrels do ye pipe for us, that we may dance together, as is the manner and fashion'
We have secured funding for our Ordinalia 2021 project from both Cornwall Council and Arts Council England, as well as four local Trusts. We have approached those organisations who helped us fund the backstage facility at the Knut, designed specifically to support our Ordinalia productions, a list of whom can be found through
this link.
We have included funders who in the past have contributed to the 2000-2004 Ordinalia productions.
We have also applied to specialist funders who can assist with ensuring our production reaches as many local participants as possible, involving people of all ages and abilities, and those living outside the immediate community of St Just, in Penwith and South West Cornwall.
Finally, we have also submitted funding applications to a number of major private Trusts, whose charitable aims and objectives we will be meeting by delivering this ambitious and exciting project.
We are most grateful to all our funders for their encouragement and support.